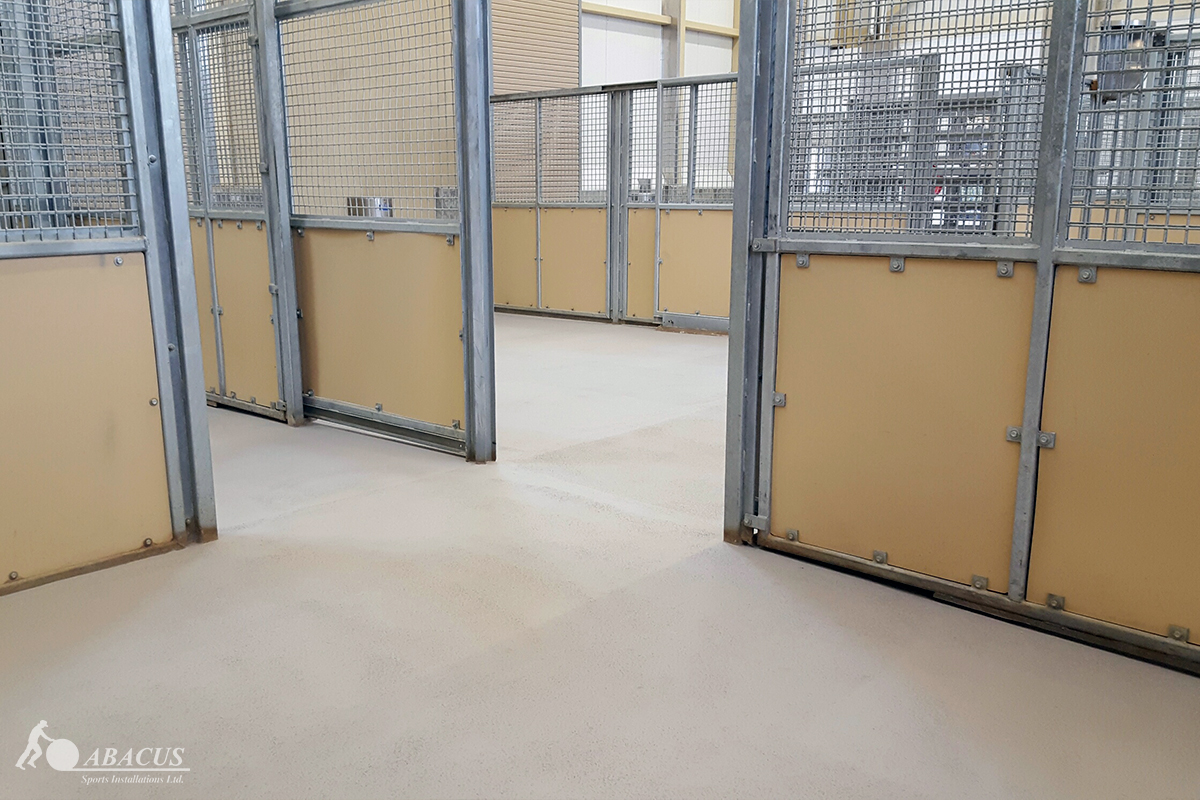 Hogle Zoo
---
Salt Lake City, UT – Padenpor DLX Zoo Flooring
Overview
This beautiful zoo located at the mouth of Emigration Canyon in Salt Lake City, Utah is home to hundreds of different exotic animal species. One such species is the giraffe, of which the Zoo's herd contains 4 specimens. Daphne, Kipenze, Pogo, and their big male Riley are some of the inhabitants of their African Savanah exhibit. These large, timid, majestic animals were the lucky recipients of a brand new giraffe barn last year, complete with large overhead doors and vast array of stall configurations. This new barn is a wonderful addition to the zoo and helps keep the giraffes safe in the evenings. Despite being new, this barn did have one glaring flaw that needed to be remedied immediately. The existing floor of the giraffe barn was made of concrete and coated in a coarse aggregate for traction, with diamond shaped grooves cut into the floor for presumably more traction.
Installation
In theory this would be an acceptable floor for these giraffes, providing them with reasonable traction as well as easy to clean floors for the zoo keepers. As it turns out, hard concrete does not make a great flooring surface for 3,000lb animal with hooves.
We met the folks from Hogle Zoo at the AZA convention in Charleston, SC. After discussion and then visiting the zoo to better understand the problem and keepers needs we immediately began finding a way to solve their problem. In the course of our communications with the Zoo, we also established that we would install our specialty zoo flooring in one of the elephant stalls in the elephant barn as well.
---
Upgrade your flooring.