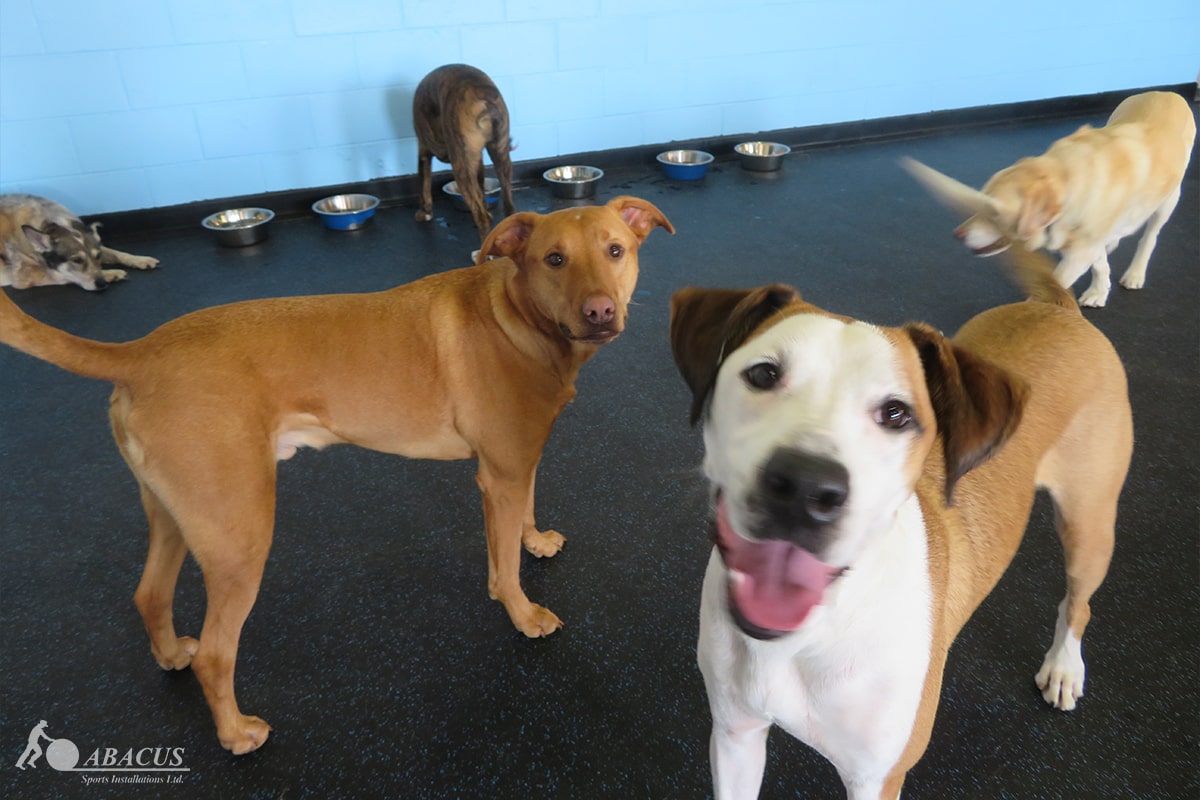 Dog Daycare Flooring and Turf
---
Abacus' seamless, non-porous dog daycare flooring is easy to sweep, mop, and disinfect. Our turf provides a safe surface for outdoor activity.
Create a clean, comfortable dog daycare floor.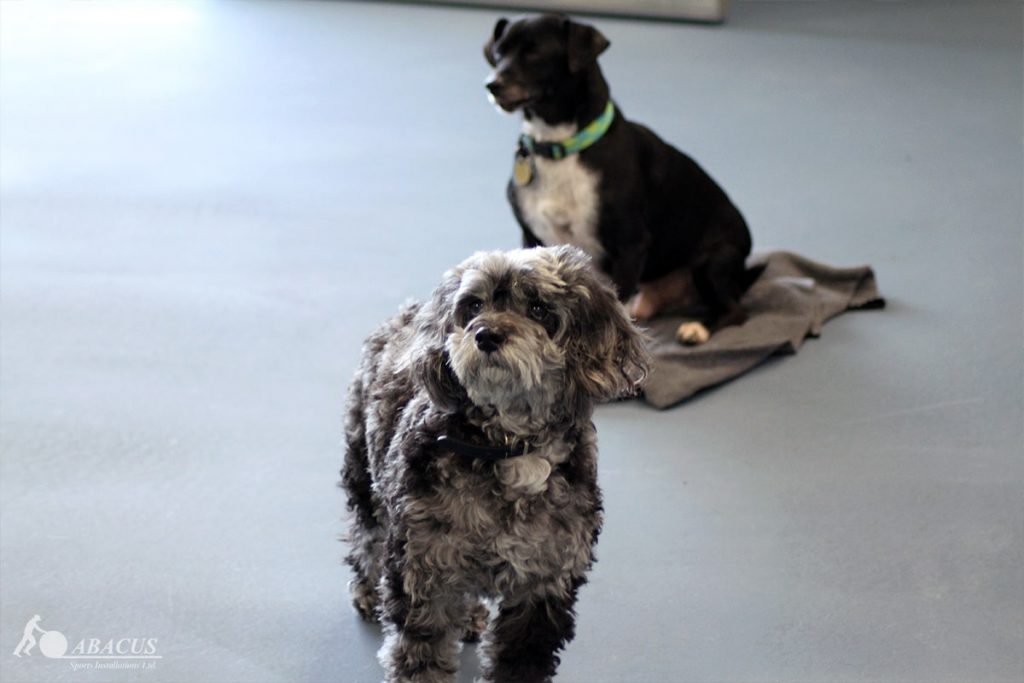 The Benefits of Specialized Flooring
Sanitary – Nonporous surfaces make mopping/sweeping a breeze. They also eliminate odors and stains.
Enduring – Our floors last for years handling foot and paw traffic.
Non-slip – Surfaces are slip-resistant and make your daycare safer for dogs and people alike.
Padenpor is easily cleaned. Floors should be sloped toward drains and then you can simply pressure wash the surface using your preferred detergent. Regular cleaning will ensure an anti-fungal, anti microbial environment.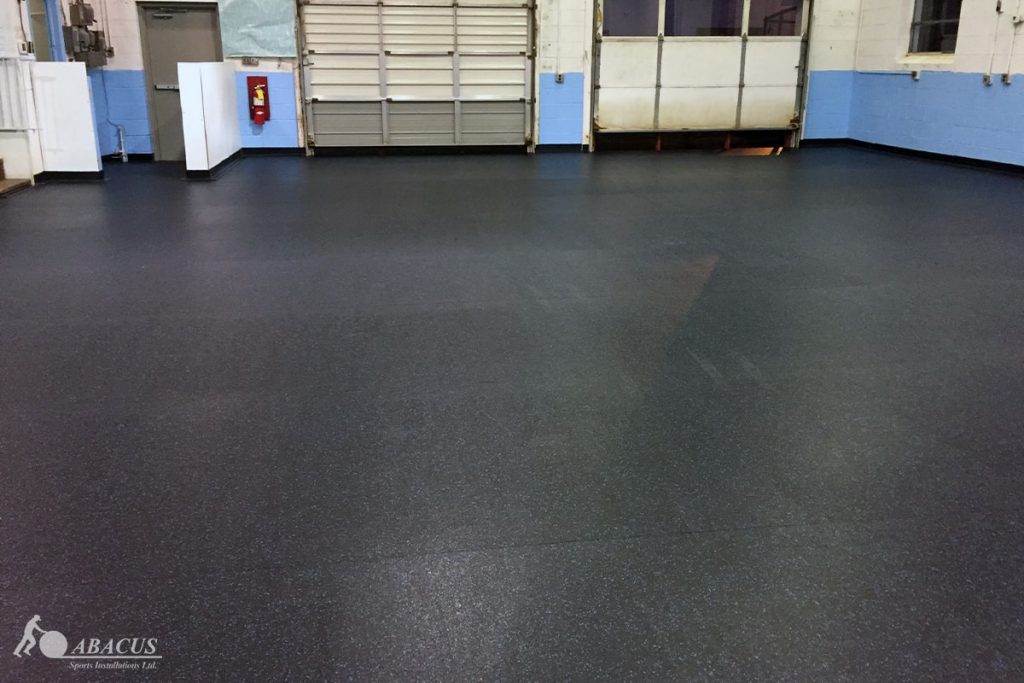 Our Preferred Dog Daycare Flooring Systems:
Padenpor™ is cushioned pet-friendly floor material. It's a two-layer system that combines a soft rubber pad with nonporous urethane. The urethane dries on top of the rubber to create the seamless surface. Padenpor is easy to clean, comes in many different colors, and is completely safe for dogs and all small animals.
Recreational Turf can be a valuable addition to any dog daycare or kennel. It allows a safe and uniform surface for animals to exercise and stay healthy. Abacus provides turf solutions that have excellent water drainage and durability.
Rolled rubber flooring provides a durable and comfortable surface for animals, but it is also easily cleaned and environmentally friendly. Great for agility training, and other large areas. Regupol is a GreenCircle Certified® company that utilizes recycled materials in its flooring. With numerous density options and colors, Regupol rubber floors are an excellent choice for dog daycares and other facilities.
---
Upgrade your dog daycare flooring.
---
More Information
Padenpor Colors

Dog Daycare Floor Brochures
---
Our Manufacturers, Brands, and Partners