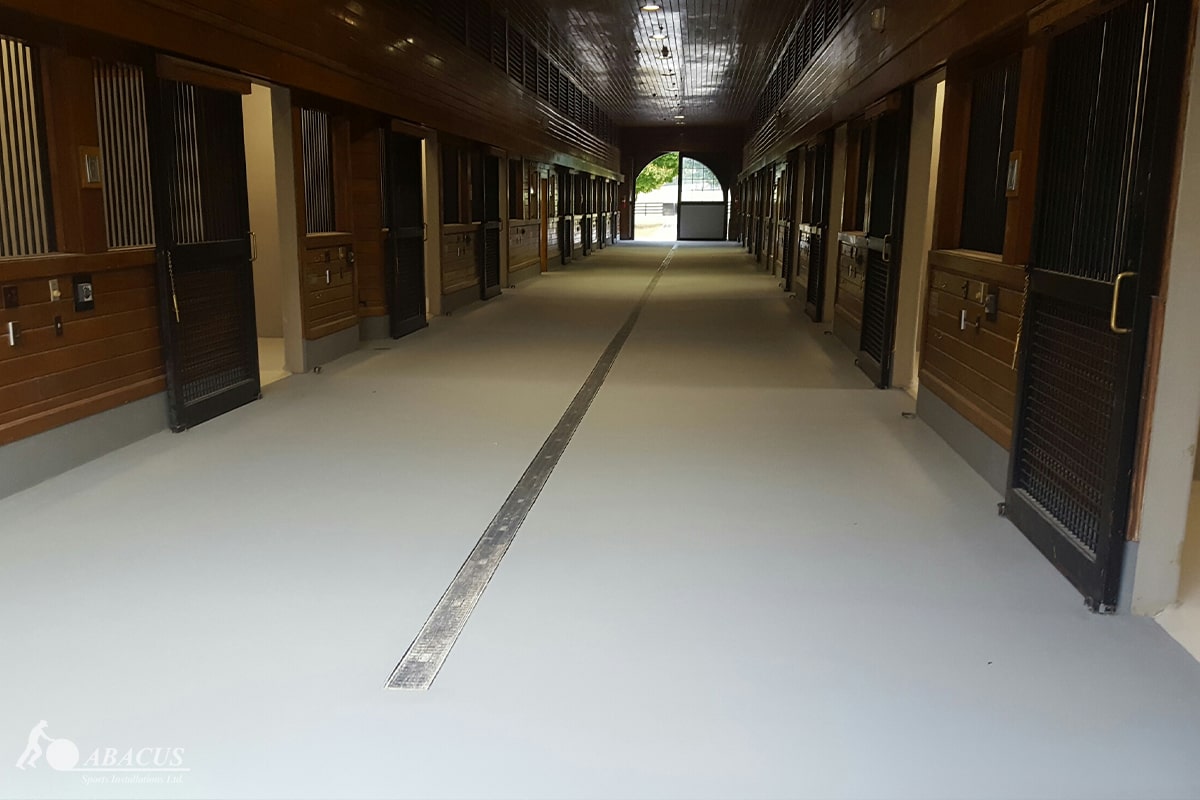 Horse Barn Flooring Systems
---
Create a comfortable environment for your horses. Whether you're a large vet center or an individual animal caregiver, our horse barn flooring systems go to work for you.
All of our horse barn and horse stall flooring systems are designed and built for sanitation and comfort.
Our preferred seamless horse stall flooring system:
Padenpor DLX™ animal flooring is a resilient, seamless textured floor covering. For over 25 years it has been widely used in a variety of animal care/equine applications from the best state of the art veterinary facilities to independent dog daycares.
Padenpor DLX is designed for any facility where bio-security, cleanability, comfort and safety are of importance. It looks good, feels great and provides a sanitary environment like no other surface to any facility.
Safety and Sanitation
Padenpor DLX is seamless in construction. It's nonporous, which stops bacteria and mildew from getting into the floor. Its textured surface also provides slip resistance for the safest environment for you and your horses.
It's easily cleaned. Floors should be sloped toward drains and then you can simply pressure wash the surface using your preferred detergent. Regular cleaning will ensure an anti-fungal, anti microbial environment.
---
Get a brand new horse barn or horse stall flooring system.
---
Our Horse Barn and Horse Stall Flooring Systems
Padenpor™ DLX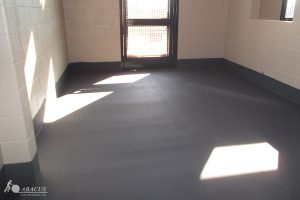 Padenpor DLX is used all over the world as flooring in vet areas and farms. It's easily cleaned, as floors slope towards drains to make power-washing a breeze. It can all be installed to run up your walls to eliminate creases where bacteria builds up. Padenpor can also be resurfaced without replacement in case of surface damage, saving you both time and money.
Best installed as a floor for:
Veterinary Hospitals
Horse Breeding Barns
Recovery Areas
Regupol® Rubber Pavers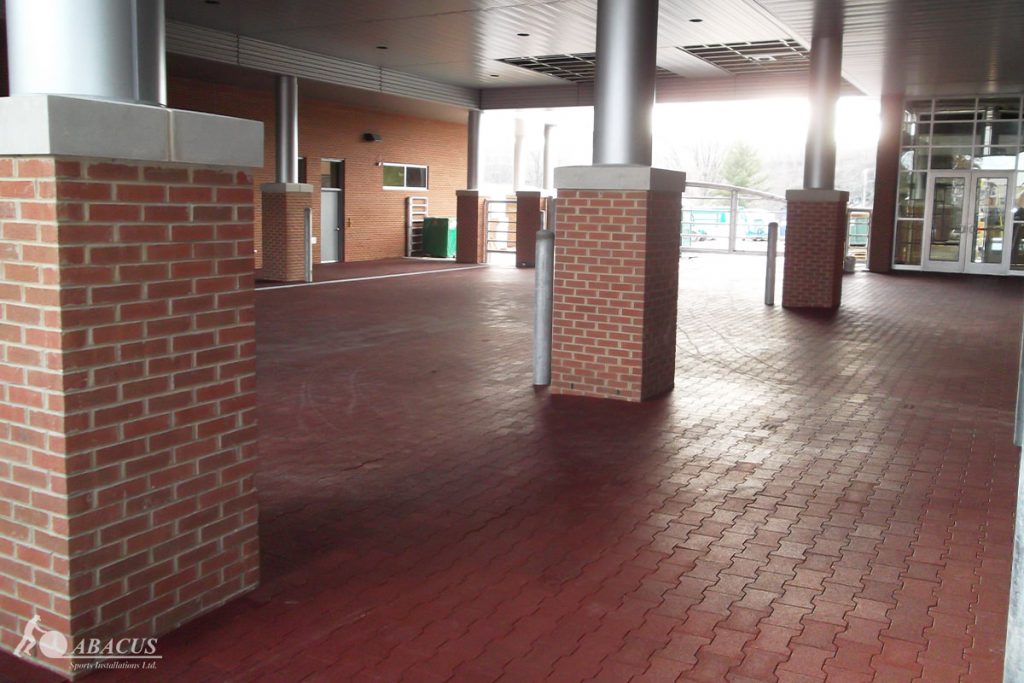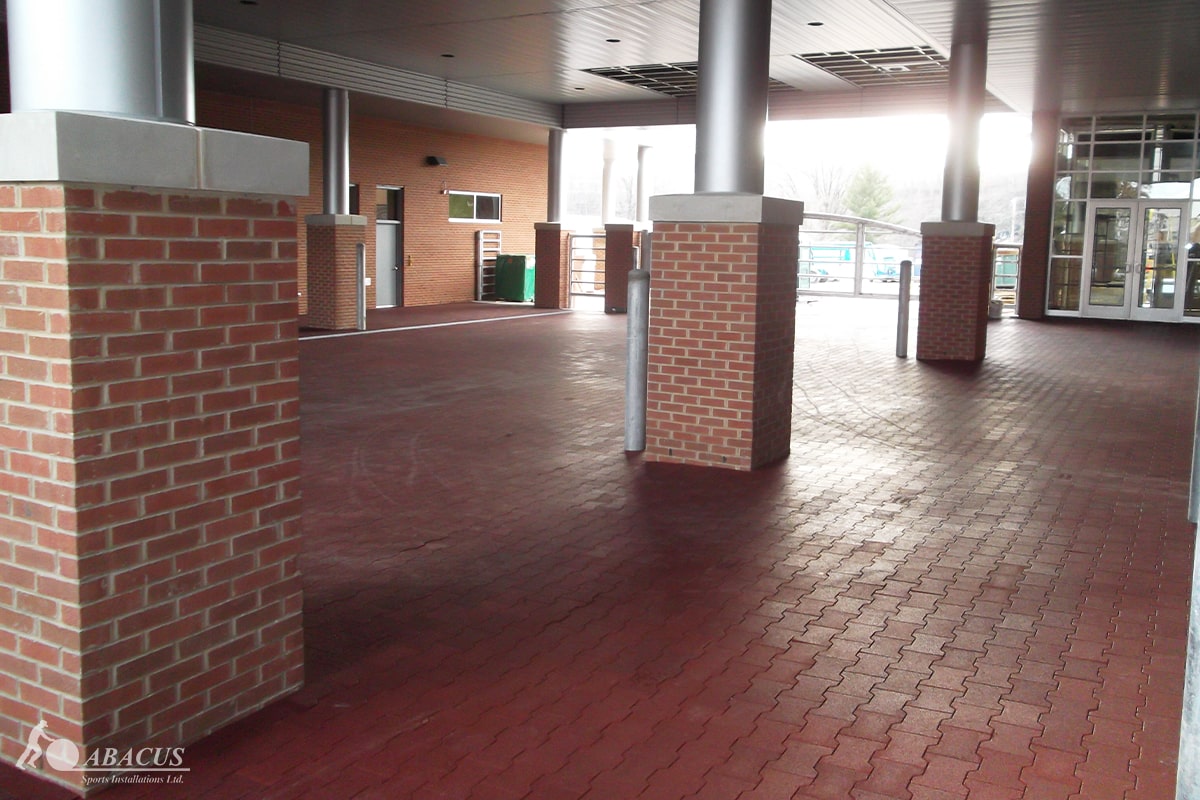 Interlocking rubber pavers are durable, comfortable options for aisles and areas outside of stalls. They are not meant for use inside horse stalls for sanitation reasons. Regupol's pavers come in the classic "dog bone" shape. They're frequently installed in winner's circles, pathways, and sale venues due to their ability to withstand the elements. They're UV and freeze-resistant, and lock together to form a tight seal that doesn't allow debris to get between the cracks.
Best installed as a floor for:
Aisleways
Winner Circles
Outdoor pathways
One-Piece Stall Mats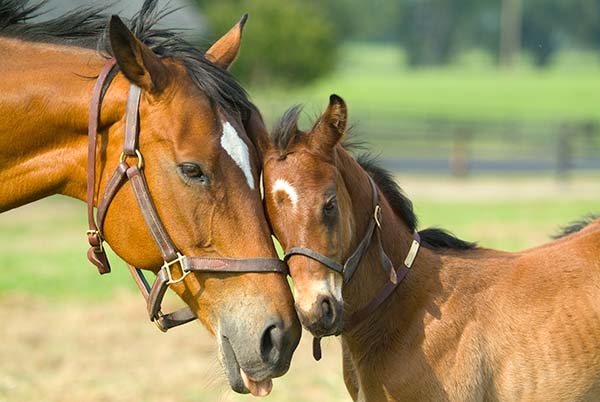 One-Piece Stall Mats are a simple and straight forward way to improve conditions for horses and livestock. Our vulcanized rubber mats are 3/4″ thick with a textured surface for traction. They are not only perfect for horse stalls, but they also work for veterinary clinics, recovery rooms, and grooming areas.
Best installed as a floor for:
Horse and Livestock Stalls
Veterinary Facilities
Recovery Areas
Our customers include: