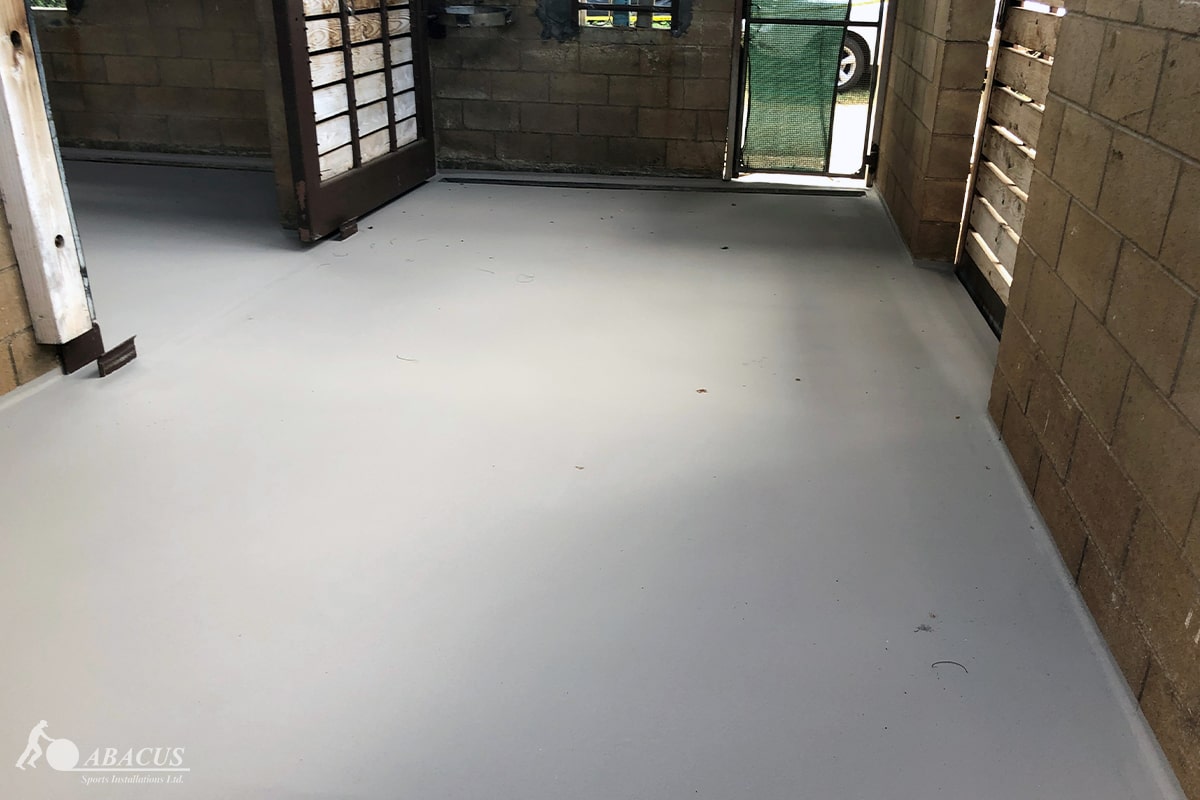 Padenpor Flooring
---
Padenpor is an innovative flooring material that combines cushioned rubber with durable urethane for performance as a sports floor and for animals.
Eliminate your safety and budget concerns with Padenpor.
Built to Last
Padenpor is designed to last for many years of practice and play. It utilizes its polyurethane top coat to protect the cushioned rubber underneath. The urethane can also be resurfaced every so often at a fraction of the cost of a full floor replacement.
It's important to maintain a regular maintenance schedule to ensure that your floor lasts as long as possible. Check out our maintenance guide to make sure you get the most out of your gym floor.
Complete Customization
Due to its seamless surface, Padenpor essentially acts as a blank canvas for floor design. There are limitless color options and combinations for your floor, game lines, and logos. Logos are stenciled directly onto the floor – which creates both a longer-lasting design and a more beautiful floor overall.
If you need, we'll guide you through every step of the design process. Whether you want separate colors for the court & border or if you need many sets of game lines for multiple sports, Padenpor can do it all.
---
Upgrade your flooring.
Padenpor Layered System
Cushioned rubber pad creates shock absorption to prevent injuries and stop joint pain
"Scratch coat" to seal the pores of the rubber base mat
Urethane wear layer creates a tough, durable surface that's great for dribbling, running, and pivoting
Painted layer can be designed any way you want, with standard or custom colors and logo stenciling
Padenpor Colors

---
Facilities using Padenpor: