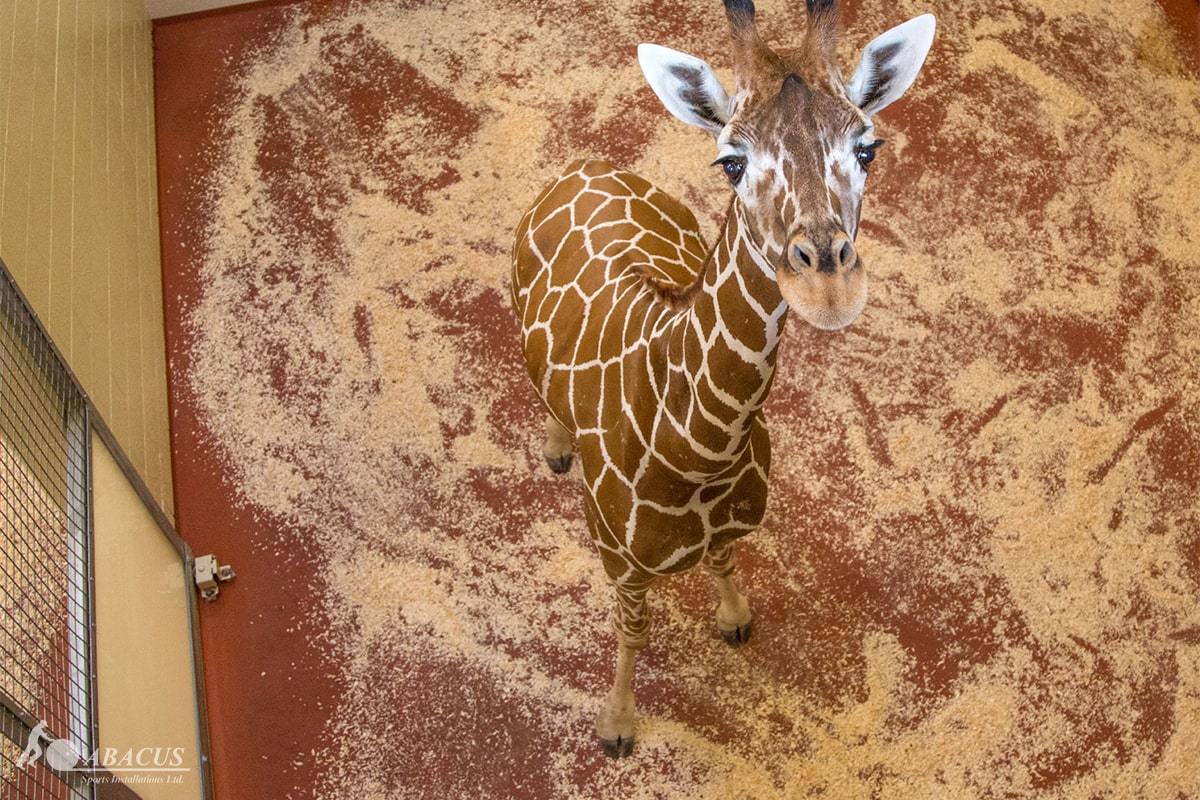 Nashville Zoo
---
Nashville, TN – Padenpor DLX Zoo Flooring
Overview
Abacus Sports Installations installed new zoo flooring in the Giraffe Barn at the Nashville Zoo. After getting a referral from the San Diego Zoo, the Nashville Zoo reached out to us in hopes that our Padenpor zoo flooring would be the right fit for their Giraffe Barn. "After years of problems with other rubber floors, our newly installed PADENPOR floors look and feel great, both staff and animals are pleased!" – Rick Schwartz, President, Nashville Zoo.
Installation
The zoo flooring that pleased the giraffes so much consisted of 14mm Padenpor™ DLX in an Autumn Brown finish. We also included a cove base, which extended the rubber floor a few inches up the perimeter walls. This allows the handlers to clean the floors much more thoroughly and easier, which is important for maintaining the health of their animals. The 14mm depth of polyurethane offers a great cushioned, yet sturdy surface that eases some of the stress from the giraffe's hooves and joints. The textured system also offers improved stability and traction for the lanky but surefooted giraffes, especially if the floor is wet or slippery.
---
Upgrade your flooring.