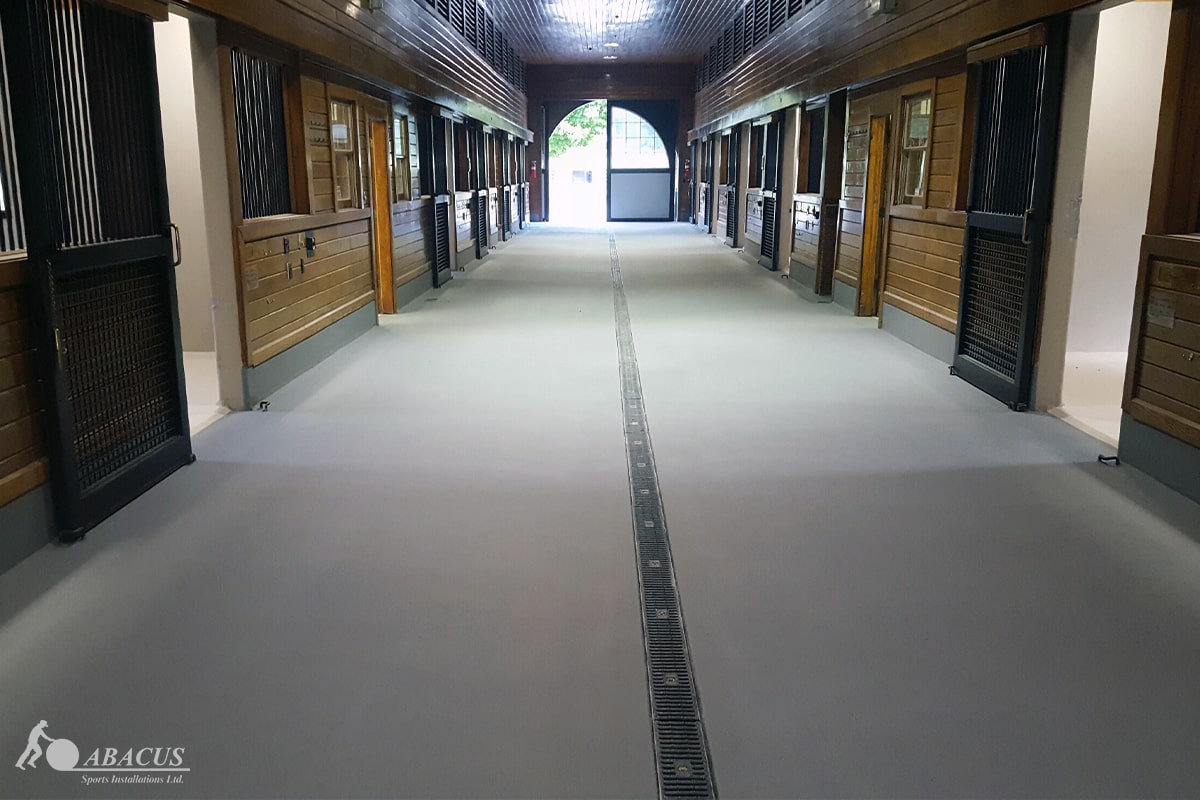 Shadwell Farm
---
Lexington, KY – Padenpor DLX Equine Flooring
Overview
This beautiful Thoroughbred Horse farm was established in 1985 and built on limestone-rich soil known for nurturing Thoroughbred racehorses. Here at Abacus we were given the opportunity to lay floor in their stalls, barns, and foaling stations. A long and rewarding relationship has been built and Abacus has been serving this customer for over a decade.
Installed at the Shadwell Farm is our PADENPOR DLX™ which is a resilient and seamless textured floor covering. Padenpor was installed in the aisle way to insure textured traction for the horses. The aisle way is manufactured to allow tractors to carefully drive over it. A drain was installed in the middle to allow for easy cleaning. The flooring was installed 11 feet up the walls to insure a bacteria free environment. This installation is over 20 years old and still performing.
Installation
This animal and equine floor system has been used in state of the art veterinary facilities for large and small animals. PADENPOR DLX™ is a cleanable, anti-bacterial, durable, and comfortable floor that keeps facilities looking good and promoting a sanitary environment.
Abacus' equine floor system has been used anywhere that a clean and resilient environment is needed. We have installed PADENPOR DLX™ all over the world, ranging from veterinary schools, breeding sheds, quarantine areas, laboratories, pharmacies, and more. Abacus Sports Installations is here to fulfill your needs with our exclusive equine floor system to provide you with a properly installed, functional, sustainable, and bio-secure environment.
---
Upgrade your flooring.